Don't Let Water Damage Rain on Your New Orleans Mardi Gras Parade
2/21/2019 (Permalink)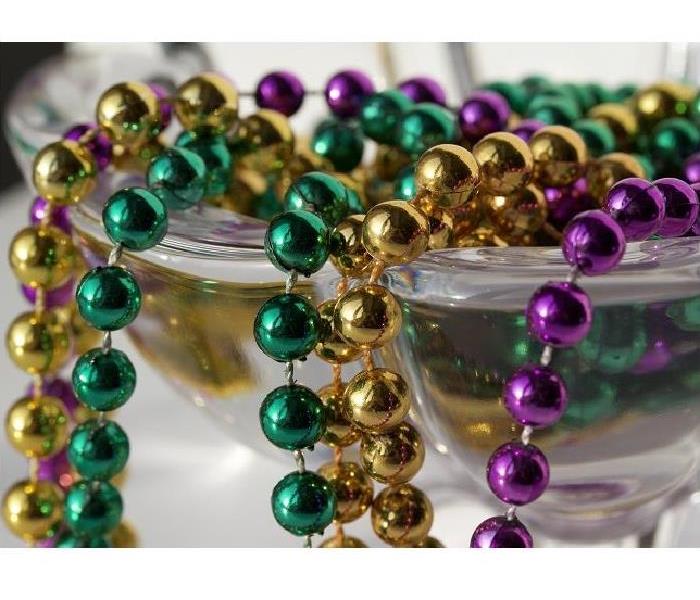 SERVPRO of North Kenner, Harahan & Lakeview is available 24/7--even during Mardi Gras. We'll do the work so you can enjoy the festivities.
Fast, Effective, and Friendly Water Removal Services in New Orleans
When an appliance in your home breaks down and leaves you in dire need of professional water removal services, it is essential to reach out for them as soon as you can. While a leaking dishwasher may seem like a problem that can be set aside until you have time to find time for a solution, it is never a good idea to leave it waiting. Neglecting the issue until later can only cause more damage inside of your residence. As moisture builds, so too can further problems, such as mold damage.
Calling professional water removal services to your New Orleans house after the first time your dishwasher leaks can prevent those future damages from occurring. The truth is that every time your dishwasher leaks gallons of water onto your floor, it compromises the hardwood flooring and the base of the cabinetry in your kitchen. As the wooden panels absorb excess moisture, the wood can begin to swell. As a result of the strain, the floorboard can start to blister and crack.
After a particularly severe leak, it is wise to reach out to both an electrician and a professional cleanup and remediation company, such as SERVPRO. We are known for our swift service, as we always try to arrive at your home as soon as possible after your call. Our IICRC-certified technicians come equipped with advanced technology to help them tackle the damages in your home as quickly and effectively as possible.
When we arrive, our SERVPRO techs can begin to remediation process as soon as possible. We can use pieces of equipment specifically designed for extracting water from your residence as swiftly as possible, such as wet/dry vacuums and extractors. However, removing the puddle of water isn't enough. Our SERVPRO technicians must also remove the moisture from your floorboards and the base of your cabinets, using devices such as flood drying mats, dehumidifiers, and axial fans. Once we finish, we can return your home to you feeling "Like it never even happened."
When an appliance leaks and causes water damage inside of your kitchen, never hesitate. Reach out to SERVPRO of North Kenner, Harahan & Lakeview by phoning (504) 446-6496. Day or evening, we are ready to help you.
Read more about New Orleans here.