Did You Know That a Mold Infestation in New Orleans can Spread Within Hours?
11/18/2018 (Permalink)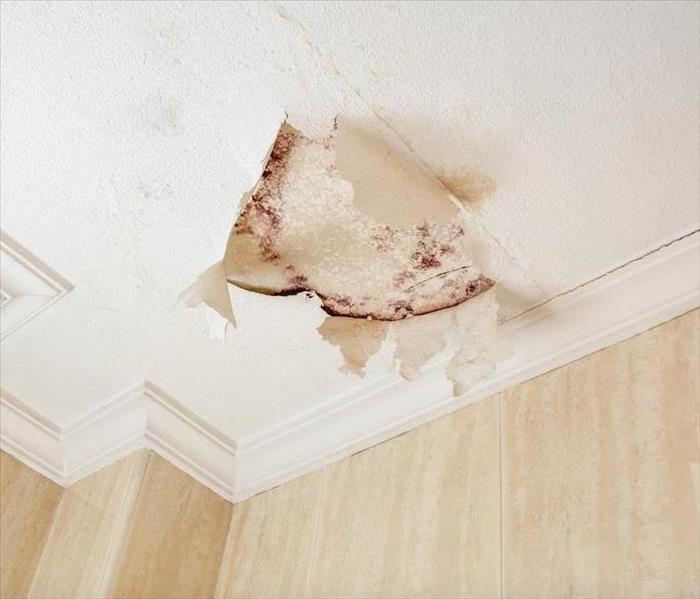 When you see or smell the tell-tale signs of mold in your home, contact SERVPRO for effective remediation options.
Why SERVPRO Offers A Viable Mold Damage Solution For Your New Orleans Home
The journey from benign mold spores to damaging mold colonies can be a short one in New Orleans. When mold growth challenges homeowners in our community finding a reputable and reliable mold remediation company is crucial. Scare tactics or overblown promises are not helpful when microbial growth accelerates. Our professional approach and practical advice for mold remediation aftercare explain why to rely on our expertise.

Warm and humid climate makes mold damage in New Orleans a constant worry for homeowners. Mold spores are always ariborne and settled on surfaces. When moisture adds to the mix, the spores absorb even tiny amounts of water and begin their reproductive cycle. Flooding or water damage unresolved for more than 24 to 48 hours offer spores the fuel and the time to explode into full-blown colonies. Trained and certified mold remediators can halt the mold invasion through moisture control and manage mold damage with proven strategies.

If you wonder why SERVPRO is a leader in mold remediation look no further than the IICRC training and certification we require of our employees. Our mold remediation technicians use the Environmental Protection Agency (EPA) protocols to complete mold abatement projects safely and efficiently. We use physical barriers and negative pressure air scrubbers to contain the moldy spaces and vent the inevitable debris during removal. Mechanical scraping of moldy materials is effective, particularly when the mold grows on a flat, non-porous surface.

Even when the mold hyphae infiltrate porous materials, SERVPRO makes good use of modern technology to remove deeply embedded mold damage. Soda blasting uses sodium bicarbonate in a solution to abrade mold particles off surfaces gently yet effectively. These techniques help homeowners recover from mold infestations feared severe enough to require removal and replacement of building materials or disposal of belongings.

A solid reason why SERVPRO offers remarkable results is our treatment of the affected areas after mechanical removal with EPA registered antimicrobial agents. The combination of physical clearing of mold residues with the action of effective fungicides results in dependable mold remediation.

Mold remediation is incomplete until the moisture source is identified and eliminated. No reputable restoration company promises to rid a home entirely of mold as it is impossible to escape the constant quantity of mold spores. This is why SERVPRO is a trustworthy partner, bringing spore levels down to normal measurements and suggesting ways to limit the moisture that feeds a mold overgrowth.

Why choose SERVPRO of North Kenner, Harahan & Lakeview for your mold remediation needs? Our technicians, products, and research-proven methods make the difference. Call us at (504) 468-3046 to start the process to remediate the mold in your home.

Click here for more about New Orleans.