Here's a Quick Way to Solve a Flooding Problem in New Orleans with SERVPRO
2/10/2019 (Permalink)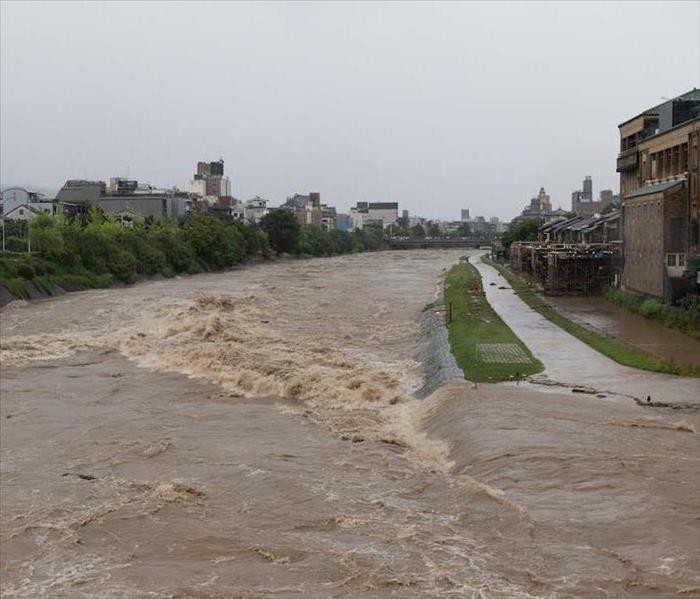 Even though flooding cannot be predicted or prevented, team SERVPRO's effective service can make it "Like it never even happened."
Levee Damage Can Flood Multiple New Orleans Homes
With New Orleans sitting so low beneath sea level, the threat is ever present for flood damage to occur. While the levee system works efficiently to prevent these breaches, severe weather systems can often threaten the structural integrity of these constructions and allow water to pour through vulnerabilities long enough to flood properties nearby. With so many homes that can become affected by this breach, contacting professional restoration technicians like ours right away is vital to protecting the investment you have made in your property.

While there are warning systems in place to alert homeowners to potential threats from the levees in New Orleans, the effect on the properties remains the same. Within a short period, water levels can rise considerably within the main floor of a home, causing irreparable damage to structural elements like flooring, drywall, and other construction materials. Our SERVPRO professionals can arrive quickly with effective mitigation solutions designed to extract water quickly from the affected areas and allow for drying efforts to begin immediately.

Flooding often requires build back and reconstruction services to play a role in between initial mitigation efforts and restoration. Our SERVPRO team features licensed contractors with the ability to not only build back walls and structural elements damaged by the flooding, but also rewire homes, reconstruct damaged plumbing, and run other utilities through the house as needed.

This comprehensive approach to restoration and reconstruction helps our recovery team to be a wise choice for those dealing with flooded homes throughout our service area. We can respond quickly to emergencies that threaten the property and its contents, and offer effective solutions to protect what matters most to you while our certified experts begin restoring the home to original condition.

While there is no way to predict the condition of levees or the likelihood of disasters like flooding, you can count on our SERVPRO of North Kenner, Harahan & Lakeview to help clean up the mess and restore the damage. Give us a call anytime that you need us at (504) 468-3046.

Click here for more about New Orleans.