Business Impacted by Hurricane Ida? Here's What To Do.
8/30/2021 (Permalink)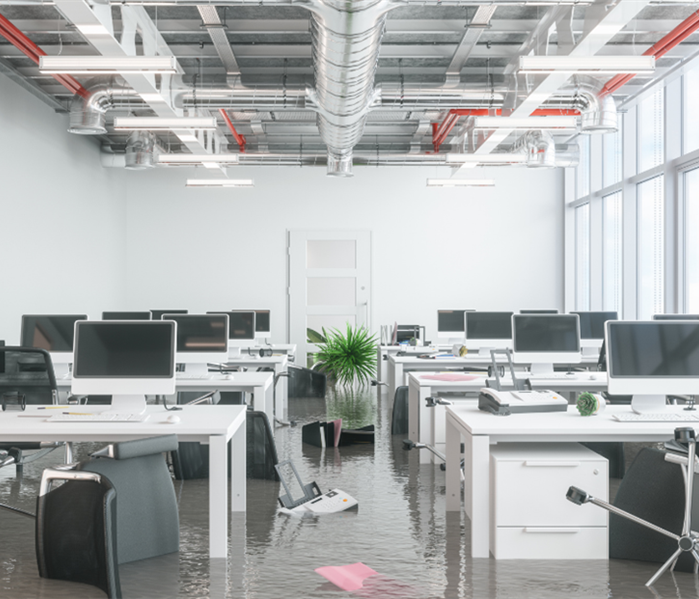 Most business owners in our areas are aware of basic steps that should be taken before a hurricane, such as maintaining a preparedness plan, backing up computer files, and keeping a store of emergency materials. Some even develop plans for contacting employees. To keep the business flow as continuous as possible, managers need to know what to do just after the storm. By following the steps below, you can return to normal operations in no time.
1. Contact Your Insurance Provider
Begin the claim filing process for any major damages as soon as possible. More details on the damages later, but the sooner you start, the better.
2. Wear Safety Gear
It is important to take the proper safety precautions if you are going to visit your property post-hurricane.
3. Document the Damage
As you assess the scope of the damage, remember to take pictures of any damage you see and to make detailed notes for your insurance claim and company records. *The photos you took before the storm will come in handy now!*
4. Salvage What You Can
Attempt to remove any debris that you can. Remember, buildings can be structurally unsafe so it is wise to only do as much as you know won't cause further damage to yourself or the property.
5. Find the Right Professional Help
Our Flood damage restoration experts know how to tackle jobs of all sizes and get your business back in shape quickly. We can guide you through the entire restoration process and have proven experience helping businesses recover after hurricane flood damage. We make it "Like it never even happened."
In the event you need to crowdsource to pay for any damages outside of insurance coverage, here are some ideas!
State and federal aid
Disaster relief organizations
Local resources
Crowdsourcing
Bank loans
Private funding