How We Help You Recover From A Flood Damage Emergency In New Orleans
10/17/2018 (Permalink)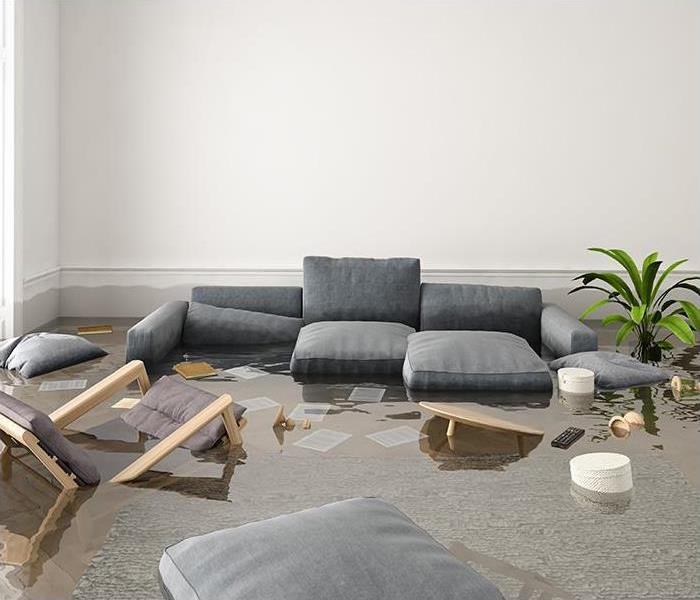 People often think that flood damage and water problem are the same things, but they are different from each other.
Why Is Flood Damage In New Orleans Worse Than Any Ordinary Water issue?
Hurricane Katrina was the most devastating event in New Orleans. The flood has destroyed thousands of houses and property, but that has never stopped New Orleans from rising to the top. They know that flood damage is a catastrophe, but it does not have to ruin their lives. They spent countless days renovating the cities, but eventually, they had made it better than before. Even after experiencing some massive renovations, people are still confused about differentiating flood damage and water issues. People often think that flood damage and water problem are the same things, but they are different from each other.

Flood damage in New Orleans is ten times worse than regular water problems. Flood damage is usually related to weather issues like a storm, hurricane, or anything that mother nature can throw at us. A Water problem often originates from broken pipes, broken toilets, overflowing bathtub, or laundry problems. Luckily, these water are often clean and does not cause that much issues. Flood damage on the other hand usually come from the overflow of the inland, tidal waters, rapid accumulation of surface water, mud flow, or the collapse of the land along the lakeshore or other bodies of water. These water often contain contaminants and can cause extreme damages to your property.

If you ever experience flood damage in your residential area, then it is best to call the SERVPRO technician to come in for an inspection. When it comes to flood damage, time is of the essence, so you must act quickly. The SERVPRO technician can help get rid of all the belongings that were contaminated by the flood water. They have an advanced transportation system to help you get rid of a large number of damaged items, materials, or any belongings. That way, you do not have to waste time making multiple trips or carry heavy items on your own. Since safety is the most critical factor, the technicians can remove any dangerous or electrical appliances from the area. Then they can use state of the art mitigation process to extract water and disinfect the air with a powerful antimicrobial solution.

If you are ready to combat flood damage, then give SERVPRO of North Kenner, Harahan & Lakeview a call at (504) 468-3046 for a consultation with our skilled technician.
Click here for more about New Orleans.